What's New with Science & Global Issues?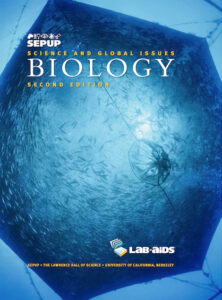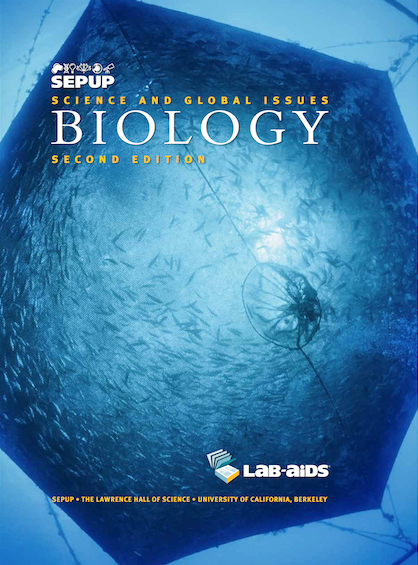 What's new in SEPUP's latest high school course? Science and Global Issues: Biology includes all of the support for students and teachers found in the SEPUP middle school programs, plus some new features appropriate for high school science. Key features of the program are outlined below.
In the Student Book:
Key vocabulary list at the end of each activity
End of unit concept reviews that summarize the key content in each unit
Case studies highlighting real-world examples that relate to the content and the issue in the unit
Computer simulations of some key concepts in biology, including: population dynamics, photosynthesis and cellular respiration, the carbon cycle, the structure and function of cells (including typical plant and animal cells, and specialized human cells), mitosis and meiosis, DNA replication and protein synthesis, and natural selection
Front matter including descriptions of: SEPUP and global issues, the organization of SEPUP materials, and how to use SEPUP materials
Appendices for: literacy strategies, science skills, assessment in Science and Global Issues with a copy of each Scoring Guide, a summary of the international system of units, classifying living organisms, media literacy, a summary of what science is, and the geologic timeline
Glossary
In the Teacher's Edition:
Hardbound, wrap-around style in color
Text aligned to numbers on embedded Student Book pages
Revisit the Challenge: a summary of key content that students should understand by the end of the activity
In the Teacher Resources:
On CD
All sections are revised and updated
Updated literacy section that summarizes for each strategy used in the course: what it is, how to use it, and why to use it
Vocabulary support including templates for supporting vocabulary development
Section on science notebooks
Additional Resources:
Exam View
PowerPoint presentation for each activity
Virtual Microscope (Vscope) microscope slides
Online correction system: now you can submit electronically corrections and changes that you wish to report to SEPUP. You can also view corrections that affect teaching and/or learning. Click on Submit a Correction to report a correction or change to SEPUP. Click on See a List of Corrections to view those corrections that affect teaching and/or learning.
Furthermore, the revision of the physical science units is in full swing. These units examine sustainability issues from a physical science perspective. The four units look in depth at resource and energy use and at how waves affect structures and people. The full two-year Science & Global Issues course will be available in 2012.