Body Systems: Student Links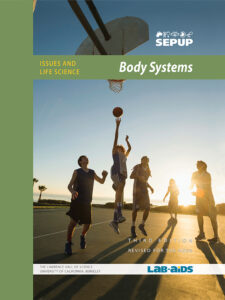 Third Edition
Science as a Human Endeavor
To learn more about the interests and accomplishments of diverse scientists and engineers, and how people with varied backgrounds contribute to and depend on the advancement of science and technology, visit the links below.
---
Body Systems
Edith A. Perez
Perez is a pioneering breast cancer researcher who has led numerous clinical trials for new breast cancer therapies which spurs the body's own immune system to fight cancer cells. Her work bridges the Body Systems and From Cells to Organisms units.
Ben Barres
Ben Barres was a researcher of the role of glia, the most common type of brain cell, in development and disease. He was also a strong supporter for equal opportunity in science. His research bridges the Body Systems and From Cells to Organisms units.
Juleen R. Zierath
Zierath's research focuses on cellular mechanisms of Type II diabetes. Her research bridges the Body Systems and From Cells to Organisms units.
Paula A. Johnson
Dr. Johnson is trained as a cardiologist and has conducted research on women's health issues.
Activity 1
The Pellagra Story
This video segment from A Science Odyssey profiles Dr. Joseph Goldberger and his search for a cure for pellagra, a poorly understood disease that ravaged the American South in the early 1900s. Download Pellagra Video (no captions) to save the video and view it in full screen. It is recommended that you have the latest version of QuickTime installed to properly view this video. This video is from PBS LearningMedia™.
Dr. Joseph Goldberger and the War on Pellagra
Read biographical information and view photos of Dr. Joseph Goldberger, a physician in the U.S. government's Hygienic Laboratory (predecessor of the National Institutes of Health). Site maintained by Dr. Alan Kraut, a history professor at American University in Washington, D.C.
PBS's A Science Odyssey: Dr Joseph Goldberger
See more information on Dr. Joseph Goldberger from PBS's People and Discoveries.
Activity 3
What's Happening Inside?
This site allows an interactive exploration of the human body systems.
Find out some interesting facts about your body systems.
Learn more about the tissues, organs, and systems and how they all work together.
Activity 4
Digestion: An Absorbing Tale
Find more information about the organs of the digestive system on this interactive site.
Tissues of the Digestive System
This site is from the University of Leeds in the United Kingdom. It has photographs of slides for the major tissues and organs in the digestive system, as well as information on how the structures are arranged and related to each other.
Activity 10
Gas Exchange
To find out more about the lungs and how we breathe, click on this link from the National Geographic Society.
Click on the link above to see an animation of lung movement as we breathe.
The National Institutes of Health explains how Asthma works.
The Asthma and Allergy Foundation of America explains what Asthma is.
Kids Health has an article on Asthma as well as a short video on the lungs and Asthma.
Activity 11
Interacting Systems
Heart Contraction and Blood Flow
To view more information on heart valves and to see an animation on how the valves of the heart work, click on the link above, scroll down, and click on "Blood Flow" and then "Heart Valves."