CHEM2: Student Links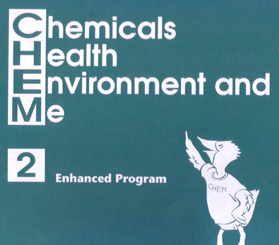 Student Links
Below you can find websites related to Mystery Spill and Smoking.
---
Student Web Links
U.S. EPA Water site: Chemical Spill
https://response.restoration.noaa.gov/kids/kids.html
What happens when there is an oil spill? This site, developed by the U.S. Environmental Protection Agency, will answer most of your questions about chemical spills. It has photos to look at and describes experiments that you can do.
NOVA Online: Search for a Safe Cigarette—On Fire
https://www.pbs.org/wgbh/nova/cigarette/onfire.html
How does a fire ignite? How do molecules rearrange during combustion? NOVA online shows you the chemistry of fire. There are also links to other smoking-related information.
Check back in the future for more links, or send us your suggestions.
Email us at sepup@uclink.berkeley.edu and include your full name, school, city, and state. We'll include your name along with your suggested web link.