Chemical Reactions: Student Links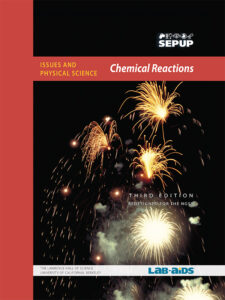 Science as a Human Endeavor
To learn more about the interests and accomplishments of diverse scientists and engineers, and how people with varied backgrounds contribute to and depend on the advancement of science and technology, visit the links below.
---
Reactions
Carolyn R. Bertozzi
Bertozzi uses an integrated approach to studying how cells communicate with each other through chemical reactions involving sugars. Her research bridges the Cells to Organisms unit and the Chemical Reactions unit.
Chen Liao
Chen Liao is developing new electrolyte materials for high capacity batteries. This battery chemistry is being used in the batteries of next generation electric cars like the Tesla.
Teresa Mathews
Teresa Mathews is an environmental scientist who studies chemical contaminants in aquatic ecosystems, and is interested in understanding the biological and chemical processes that affect the accumulation of contaminants in aquatic food webs. Her research bridges the Chemical Reactions and Ecology units.
Activity 1
Producing Circuit Boards
Drinking Water Requirements for State and Public Water Systems: Lead and Copper Rule
This website by the U.S Environmental Protection Agency provides basic information about copper and lead in drinking water.
State Legislation—Electronics Takeback Program
This site compares electronic waste recycling and disposal regulations across the United States.
Activity 12
Recovering the Copper
The London Metal Exchange
Current Primary and Metal Scrap Prices can be found here.